Creation Care Season got an early start at Christ Church in Waltham in its partnership with the Meadowscaping for Biodiversity summer program.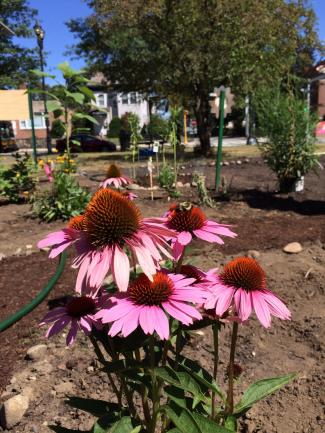 Cone flowers in the meadow.
Students learned about native plants and how to nurture creation even in the heart of the city. 
Christ Church offered the use of its east lawn and has welcomed many bees and butterflies since the plants came in. 
To learn more, visit www.christchurchwaltham.org/meadow